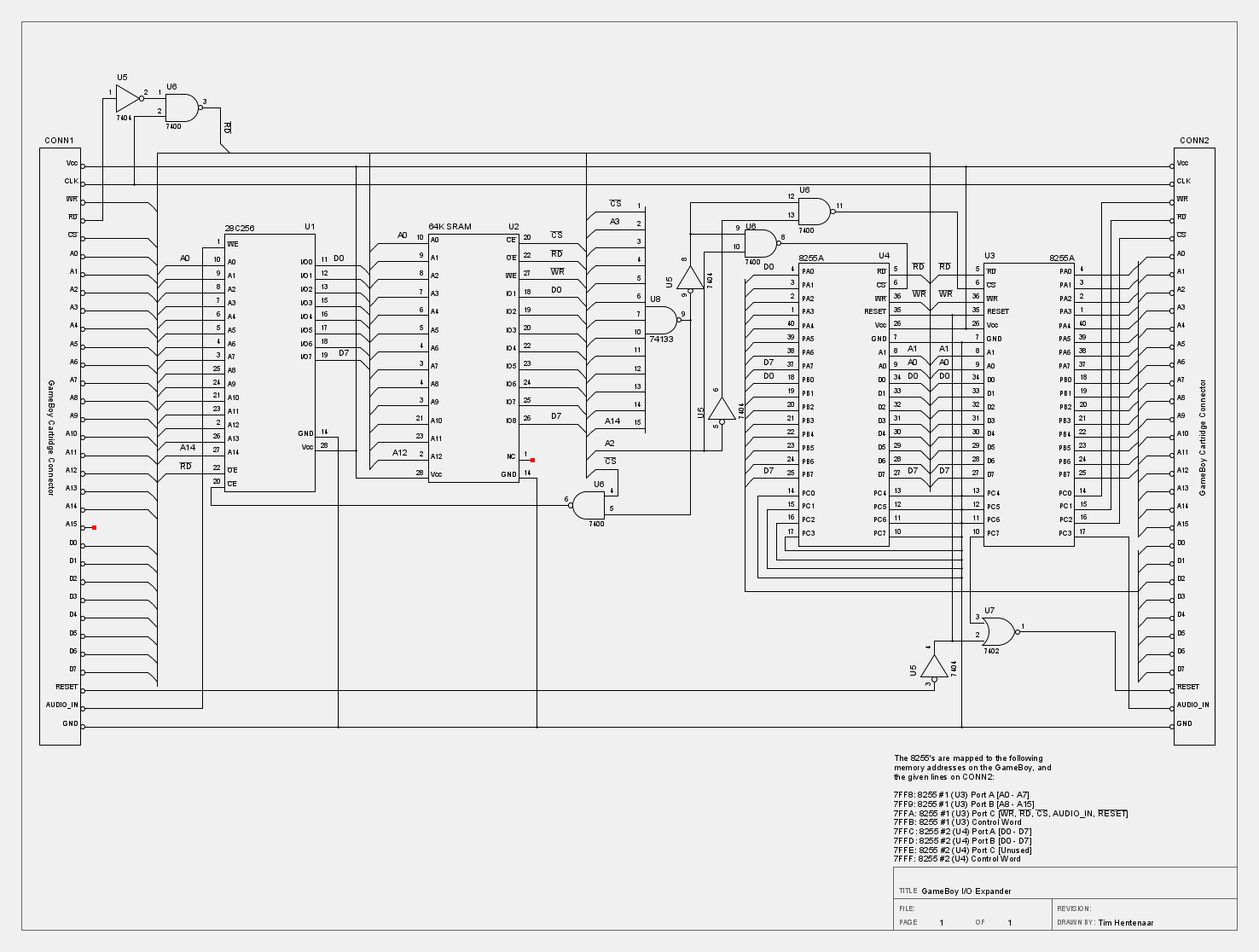 As a follow-up to my last post, I starting thinking about simple ways to interface with the Gameboy dev cart I now own. Of course, I could just use my arduino and a couple of 74595's, but nowadays that's a bit cliche. Not to mention, plenty of people have already done it. :P
I figured it would be much more interesting to build a Gameboy cart which can interface with other Gameboy cartridges (or any other hardware that you can drive at TTL or CMOS line levels.) Since a Gameboy cart has 29 I/O pins (if you count the bus control lines,) this new cart would have to add that many lines.

And so, me decent into madness begins...
Continue reading...